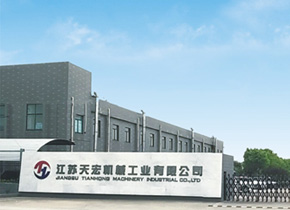 About us
Jiangsu Tianhong Machinery Industrial Co., Ltd is a private joint-venture, founded in August 2007, is located in Douzhuang Yingbin Avenue Industrial Park, Danyang city, Jiangsu Province. Company registration paid up capital of 14 million Yuan, covers an area of 26,600 square meters, factory area of 16,000 square meters, employs 135 people, mainly produce aluminum alloy melting equipment, casting equipment......
More
Contact
Jiangsu Tianhong Machinery Industries Co., Ltd.
Add.: Douzhuang Industrial Park, Fangxiang, Danyang, Jiangsu
Tel.: +86-511-86414888
Fax: +86-511-86058333
Contacts: Mr. Zhang +86-136 1529 7088, Mr. Zhang +86-136 1529 3678
E-mail: jsthjx@163.com
ProductsJIANGSU TIANHONG MACHINERY INDUSTRIES CO.,LTD.will always keep the ¡°quality casting wealth¡± for operating philosophy.
Service
Tianhong will always keep the ¡°quality casting wealth¡± for operating philosophy